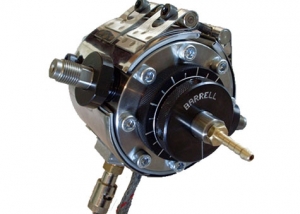 Stainless steel co-extrude tooling for single or multi-layer tubes, strands or fibres – specifically designed for multi-purpose functions, and is the complete multi-functional extrusion Tool.
The Barrell Co-extrude Tooling is popular in areas of laboratory or research and development, where multiple functions are often required.
Features
Stainless steel grade 420 Tooling is ideal for co-extruding fibres and strands and is capable of producing single fibre/strands – ideal for laboratory research and prototyping.
Product details
Interchangeable Kit
The tooling boasts a wide range of sizes for tube, strand and fibre extrusion profiles.
Multi Function Valve
The tooling can be used for single, bi, tri and multi layer extrusion.
It also incorporates a unique multi function valve which can overlap 2 materials to produce a 3 layer extrusion. For details, please view the extrusion profile chart below.
Mountable
When mounting, the tooling can be swivel adjusted to extrude from any angle from the vertical to horizontal plane. Simple . UNF threaded connectors are included, which can be changed to suit any extruder.
Barrell Engineering recommends using Micro Melt Pumps for precision and micro extrusion.
Corrosive Resistant
Made from grade 420 stainless steel and hardened to 52RC, the Co-extrude Tooling is highly corrosive resistant and can be oven cleaned to temperatures up to 480 degrees celsius.
Safety
Special attention has been given in the design of assembly and disassembly of the tooling, eliminating the risk of jamming or seizing of the precision tool components.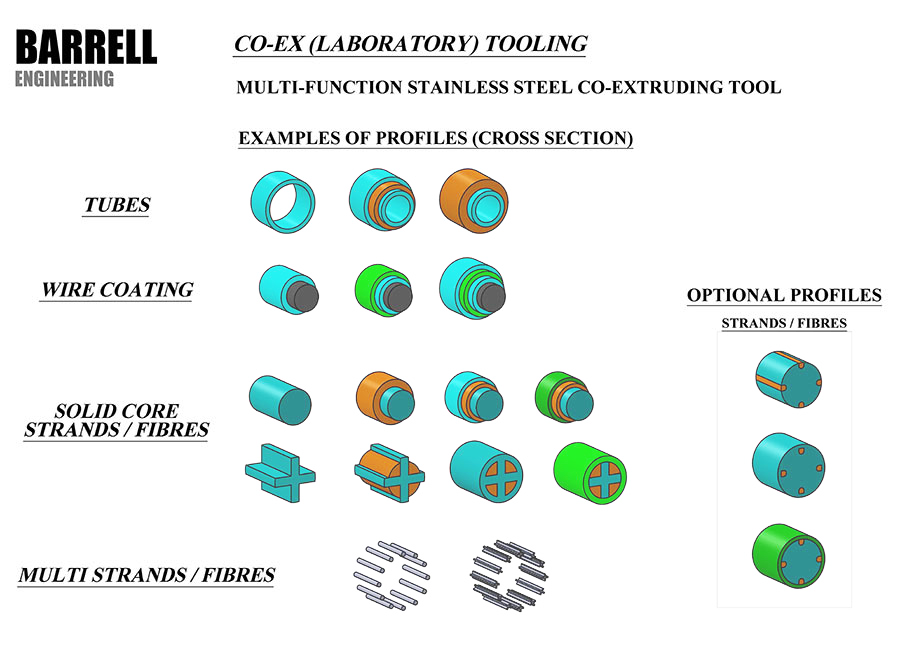 Co-extrude Tooling – inserts
Co-Extrude Tooling
Multi-functional stainless steel co-extruding tool includes a combination of interchangeable inserts.